Auto Electrical Diagnostics and Repair
Auto Electrical Diagnostics and Repair
The electrical system is the brains in your vehicle. It proviides the spark and fuel required for your car to run properly as well other essential functions in your vehicle.  The Electrical System is a complex design and consist of linking modules via harness wiring, fuses, circuit breakers, and relays and so on. In the event that electrical system malfunctions, you will most likely see the car misfire or it will not start at all.
Our experts can diagnose an ECU problem, a TCM issue or any other electronic module that may be causing some problems. With the aim of a leading scanner brand like SnapOn we can get all the fault codes from your electronic modules which will be a good starting point for our troubleshooting process.
At JAG Automotive Solutions, we can assess the state of the electrical systems in your car and diagnose any electrical faults of any make and model of vehicle. We have the latest tools to connect to your vehicle so that we can diagnose virtually any auto electrical issue. Just give us a call and put us to the test.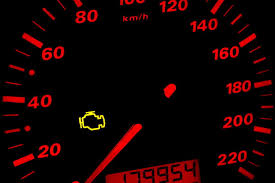 Our Engine and ECU diagnostics and repairs include:
Programming Vehicle Computer System

ECU, TCM and other modules Code Scan

Misfiring study and too lean/too rich conditions

Engine sensor malfunction

Check Engine Light diagnostic

Resetting Engine

Resetting SRS and ABS Lights

Testing Battery condition

Starting System Diagnostics, Repair And Replacement
Western suburbs of Melbourne
JAGautoSolutions@gmail.au
The electrical system in a car controls the power and data information and ultimately relies on different inputs such as relays and sensors.
If your vehicle is not driveable due to electronic issues, please give us a call so we can come to you. Our expert mobile auto electricians will be happy to come to your house, your work or any other site in order to resolve your issue promptly and effciently.
If you need any more information about the services we provide, do not hesitate to call us for an obligation free quote. Or simply make an appointment via phone or email to have your vehicle's issue diagnosed,
We have the knowledge, experience, and most of all, care to diagnose and repair the electrical issue with your vehicle.
For more information or to make an appointment, please call us at 0435 190496.